09-25-2015
BLACKOUT NIGHT!!!!
Welcome Home Eagles. The Eagles will face off with The Clarksville Panthers. The Panthers had a rough year last season but I'm sure they are ready to make waves this season. Lets be ready Eagles....
09-18-2015
The Eagles will travel to Beebe to face the Badgers. The Badgers who went 7&6 last season respectively made it to the 3rd round of the playoffs last season but the Eagles gave them more than they wnated last season at home with a 20 to 13 victory over the Badgers. Lets Repeat that victory this season. GO EAGLES!!!
09-11-2015
REDOUT NIGHT!!!
Harding Academy who had a 9&3 season last year will visit the Eagle Nation at Phillip Weaver Stadium. Come and support your Vilonia Eagles.
Season Opener 08-31-2015
We open the season against Sylvan Hills who made it to the first round of the playoffs last season and had an overall season of 8&3. Game will be held at WAR MEMORIAL in Little Rock @ 7:00. This will be a outstanding experence for our Eagles. Come show your support. EAGLE PRIDE!!!!!
10-09-2015
The Eagles will travel to Little Rock to go head to head with Little Rock Christian. The Warriors had a 6&5 season in 2014.
Round 1 of Playoff
5A Top 16 Go Head To Head
11-05-2015
FIGHT NIGHT
Greenbrier who went 8&4 will visit Eagle Nation for this Rivalry Matchup. These two teams have put it all out on the field in the past several years. Lets feel the stands and show our support for the Eagles...
10-30-2015
Check the tire pressure in your vehicle for this long drive to Harrison. The Eagles will look to upset the Goblins who went 6&5 in 2014.
10-23-2015
PINKOUT NIGHT!!!!!
Farmington who went 4&6 in 2014 will make the long drive this time to challange the Eagles. Our Eagles had a great 27-20 victory last season and I must say it was one of the best games of the season. Don't miss this matchup. Come Show Your Support...
Benefit Game 08-24-2015
This Benefit Game will be against Arkadelphia who went 9&4 last season. Game will be held at their home filed. Come show your support. Go Eagles!!! Game Starts at 5:30
10-02-2015
The Eagles will travel to Morrilton to faceoff with the Devil Dogs. In 2013 the Devil Dogs took home the 5A State Championship but in 2014 the Eagle upset the Devil Dogs with a 28-14 Victory. Lets Do It Again!!! GO EAGLES!!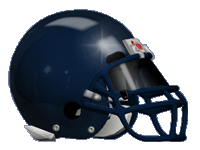 10-16-2015
HOMECOMING!!!!!!!
The Eagles will be back home where they will meet for the second time Maumelle Hornets who went 10-1-1 in 2014. This could be the last time these two meet in the 5A West. We look to see Maumelle move up to 6A soon. Maybe by then they will have a visitor section at their home field. :)